SlimCRM - Digital transformation platform for small businesses
One of Tembo Pay's newest partners. SlimCRM is a Vietnamese digital conversion solution, meeting the criteria that more than 90% of small and medium enterprises are looking for: simplicity, ease of use, sufficient features and flexible price. All the most important aspects a business owner cares about are wrapped in one piece of software.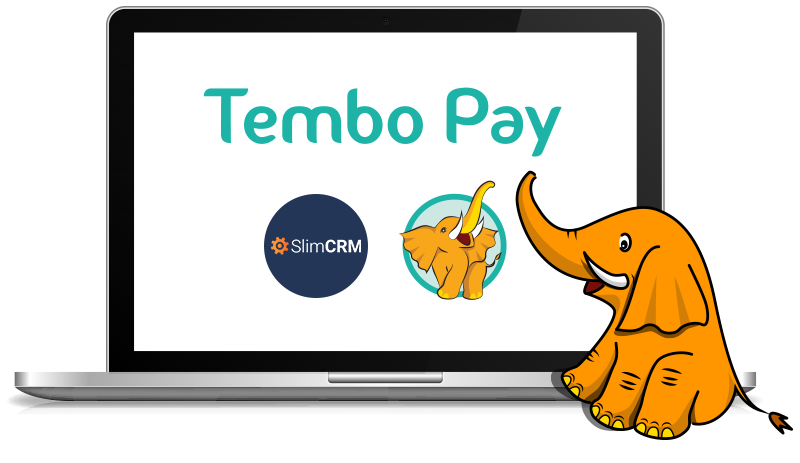 SlimCRM is one of four software in the SlimSoft Ecosystem with more than 15,000 users (developed by VINNO technology company with more than 13 years of experience in the information technology field). SlimCRM focuses on solving the problems that every business is facing from customer management, workflow, efficiency with the philosophy of the "Leanest and easiest to use" product to use
SlimCRM has anything special?
Comprehensive online working environment
Real-time cash flow management
Project management according to PMI standards
Improved automation
Beautiful interface and easy to use
Separate customer login page and support center
Integrated electronic invoices, virtual switchboard, email marketing, SMS
Highly customizable and integrated
Professional consulting and after-sales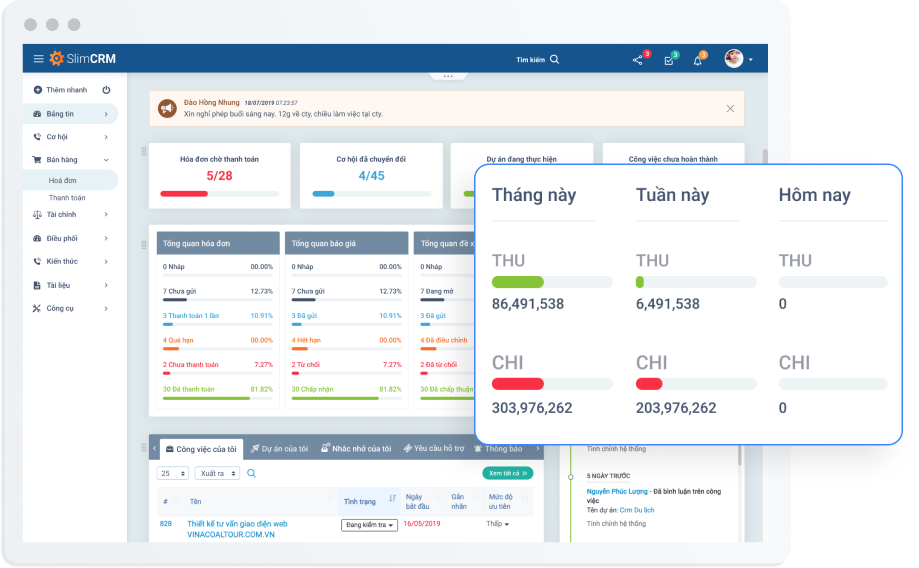 Reasonable Cost
You can use full system features, only limited to users / packages. Trial account is available on the system with full features to help you experience the software before making the buying decision.
SlimCRM currently has apps on Android and iOS, very convenient for users to use wherever they are.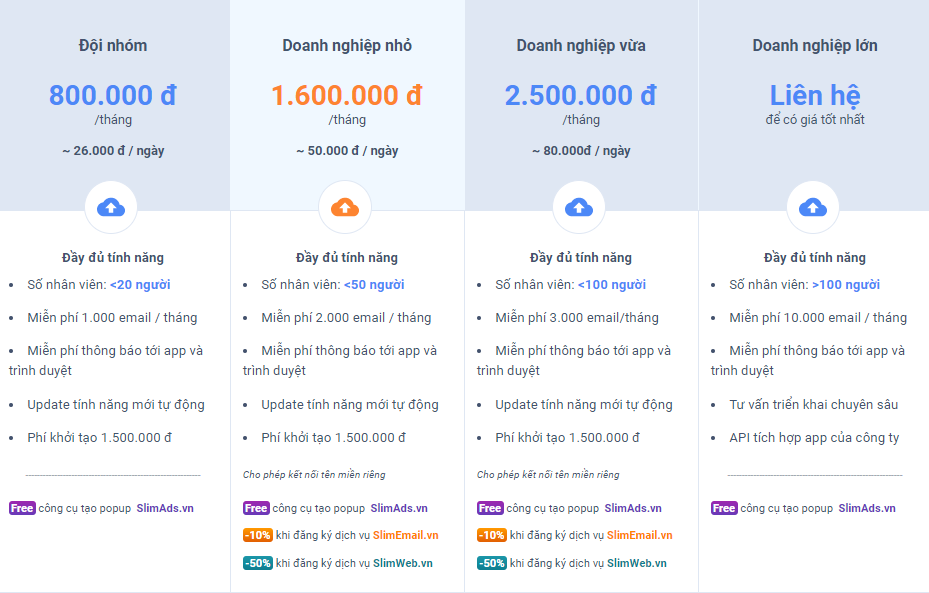 Our Team
SlimCRM is a product developed by VINNO Vietnam software company who is a pioneer in providing digital solutions for the entire business process to increase management capacity, optimize sales performance, and collaborate teamwork. Our team has the most highly experienced consultants.

Up to now, VINNO JSC has 13 years of experience in software technology, serving more than 3,000 corporate customers from the state government sector, corporation corporations, and small businesses and more than 15,000 individuals. such as: Vinsmart, SHB Bank, Kim Dong Publishing House, National University of Hanoi, Agribank, Ministry of Science and Technology ...